Any ideas about what is the height record ?
I am talking about:
private owned model planes,
with onboard video and GPS or other height measure equipment,
the flight must be video documented !
any of you tried to go hi ?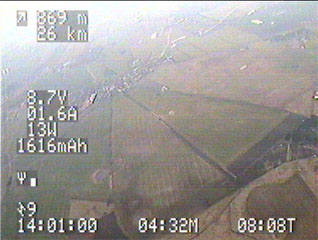 My own video documented record is only 869 meters (2851 ft)
with a 120cm foam wing and 250W electric motor.
Show us your max value, please,
and short plane discription will be nice.
Edited by ThomasScherrer, 01 April 2007 - 11:45 AM.