I have built myself this nice OSD - antenna tracker combo for FPV use that's called DakarOSD.
http://aeromodelismo...read.php?t=1849
(you can translate with Google translate)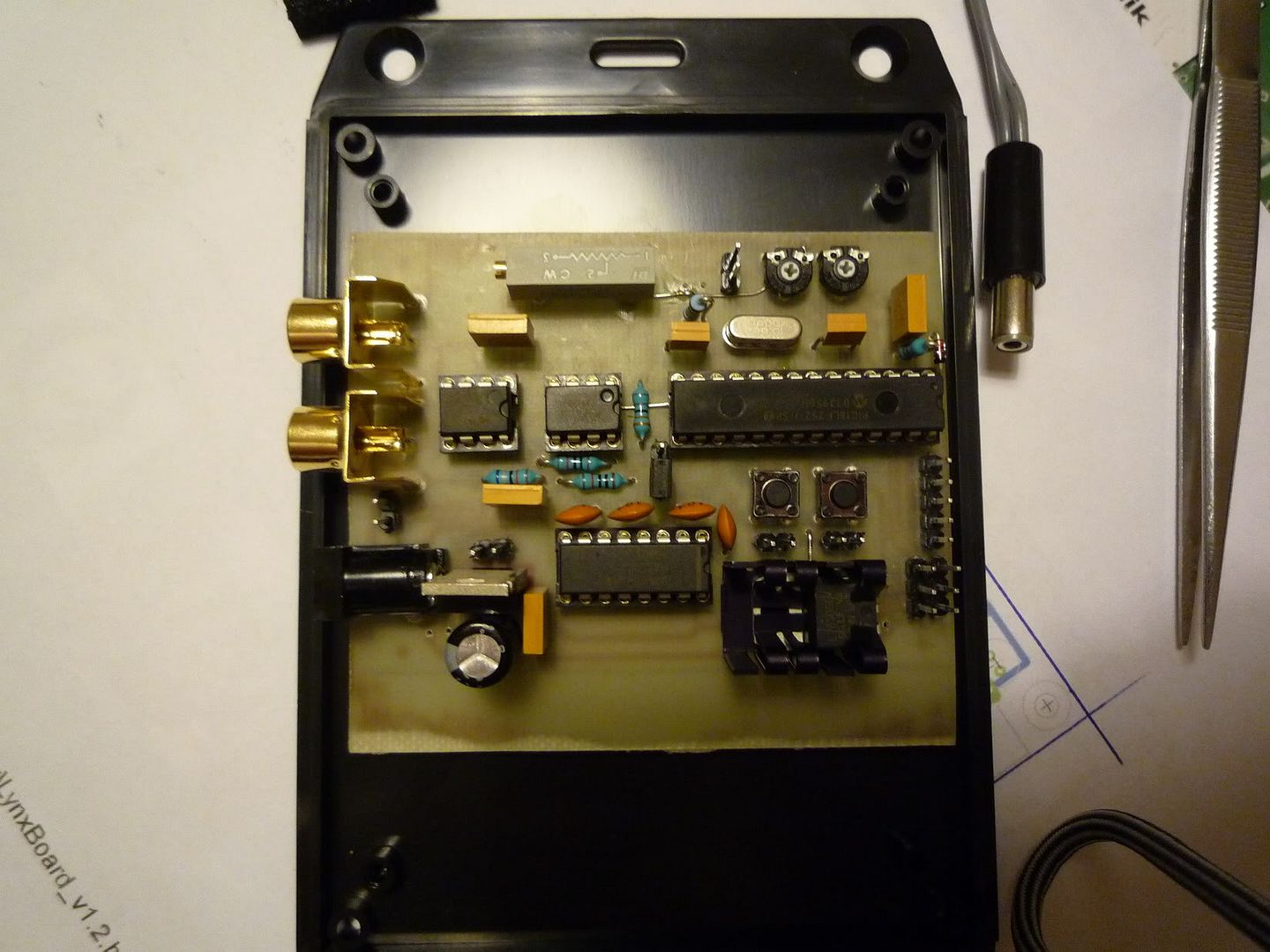 So I have etched the PCBs and soldered all the components on them and they actually work as they are supposed to except
for one little problem
that's causing a lot of headache, frustration and lost working hour to my sleeps expense! :mad:
Every time I power up the antenna tracker the pan servo is jolting 5 times rhythmically and in-sync to the flashing LED - that is supposed to flash 5 times while booting.
This behavior has already killed one of my GWS 1Turn 360 degree servos which does NOT tolerate out of spec servo pulses.
As you see here: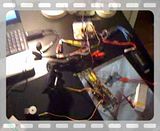 the servo at start up jitters in 5 increments all the way out - almost 90 degrees towards one side. This servo is not the GWS 360degree one but a "normal" Hitec HS-485HB that has normal +/-60 degree range. I used this one for the video mounted on Servocity's tilt mechanics in order to show clearer what's going on.
These jolts are not turning the servo to this a specific angle. They just rotate it 90 degrees clockwise from the position it was when the power was applied on the circuit.
That means that if I turn for example the servo manually 90 degrees counterclockwise and turn the antenna tracker on it will jolt 5 times and end up approximately at the servo's center.
Having said that, after the booting sequence is over, the servos (both pan and tilt) are re centering and the antenna tracker starts tracking the aircraft perfectly!
This is NOT part of the software. The software flashes only the LED 5x at startup.
So I what I suspected until now is:
-Power supply problems: I am using 7805 linear regulators - one for the servos one for the board's ICs. I have big electrolytics and 0.1uF ceramics by the PIC's pins. Tried two different manufacturer's 7805 and external 5V power supplies with the same results.
-EMF interference from the LED traces/circuit: I have removed the LED and it's resistor and still got the same jolts.
Here is my board:
All the other guys that built these circuits are telling me that never experienced this problem.
Did you ever have this kind of glitches from a PIC?
Any suggestions/ideas that will help me save the time I have already invested in this project are welcome!
Regards,
Dimitris